What's a Magic Dock?
Starting in early 2023, Tesla opened up part of their Supercharger fast charging network to non-Teslas. They did this by retrofitting some Supercharger stalls with a "Magic Dock" adapter that allows the charging cable to charge both Tesla vehicles and non-Tesla vehicles via an integrated CCS adapter.
As of late 2023, there are only a handful of Magic Dock enabled Superchargers and it isn't clear if Tesla will retrofit many others since in mid-2023, they reached an agreement with essentially all other EV manufacturers to only use the Tesla plug and drop native CCS support. More info about that here.
Here is a map of all "Magic Dock" enabled Tesla Superchargers. That site, Plugshare, is the place to go to find public chargers of all kinds.
This is what a Magic Dock Supercharger stall looks like - it has a bigger location where the handle is docked. If you just walk up to it and remove the handle, you'll get a Tesla plug. If you instead go into the Tesla app and tell it to enable CCS access at that stall, then when you grab the handle, a CCS adapter will be connected to the Tesla plug. In both cases, use the Tesla app to set up a charging account. Here's a short video showing this in action.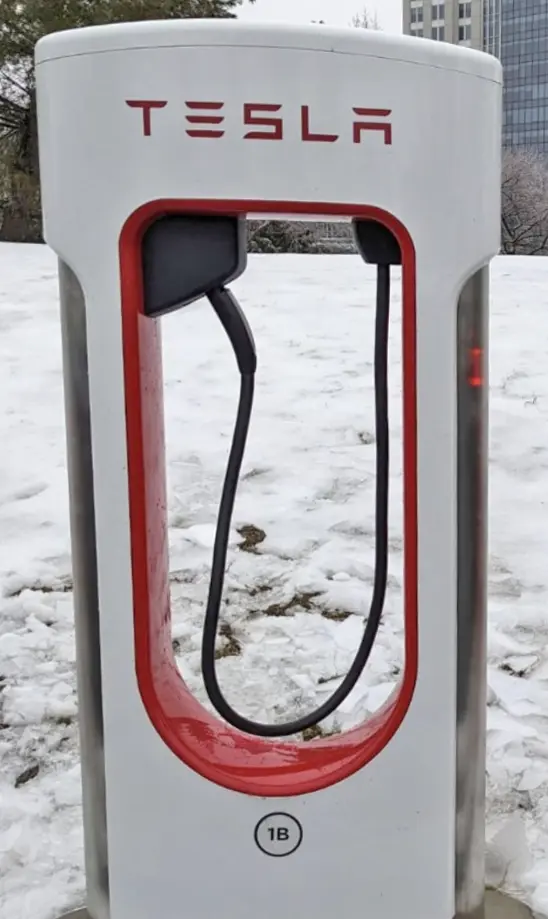 ---
Charging FAQs
Adapters
Resources