Beware Ford Lightning Mobile w/ Adapters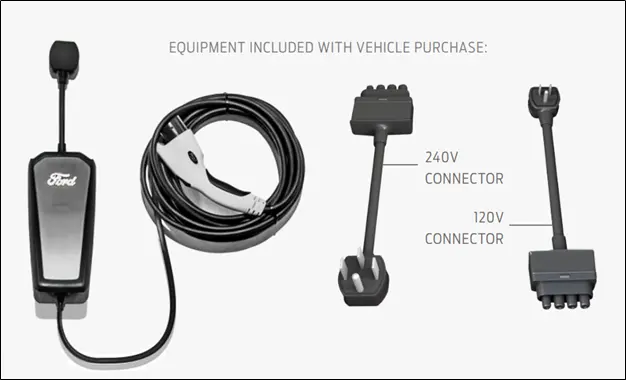 The Ford F-150 Lightning comes with a very capable "Mobile Power Cord" which has adapters to allow it to plug into a 15A/120V household receptacle or a 50A/240V receptacle. It can charge at 32A through the 240V NEMA 14-50 receptacle.
HOWEVER, as of January 2023, there is no way to reduce charging speed (meaning amperage draw) when using either of these adapters. In particular, if you use the 50A/240V adapter and then use one of the many pigtail/dogbone adapters to change the 50A plug into a 30A plug for plugging into a typical dryer receptacle, the Ford Mobile Power Cord will still draw 32A of current even though the receptacle (and breaker) can only safely output 30A, and for continuous use (like when charging an EV), should only be used at 24A.
So, you must use a different mobile charging product if you want to connect to a dryer receptacle or anything that isn't rated for at least 40A/240V or 15A/120V. Click here to see alternative mobile chargers.
---
Charging FAQs
Adapters
Resources